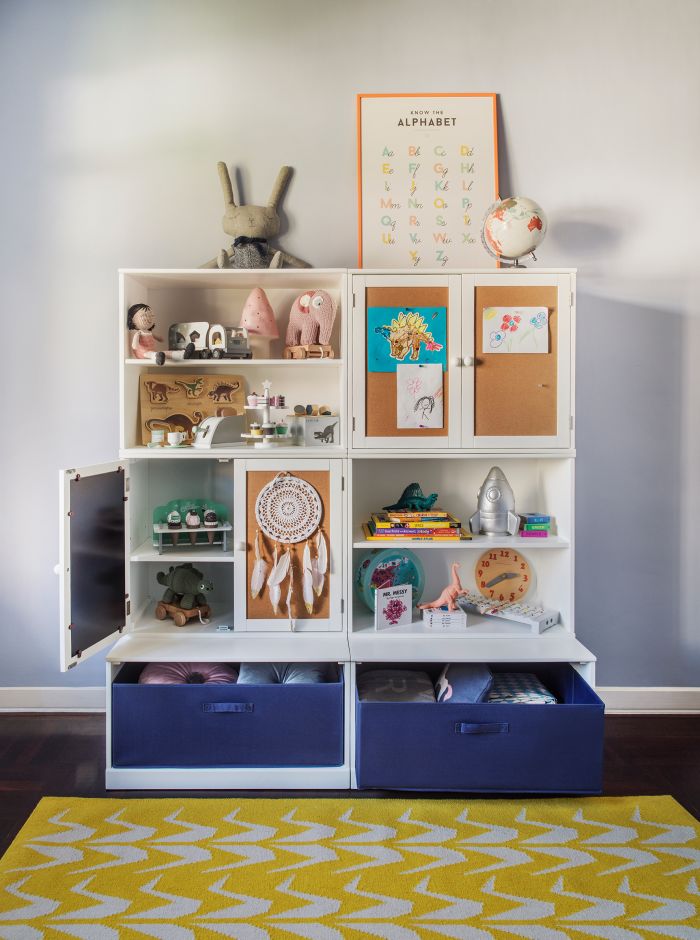 Keep your child's room tidy with these easy storage solutions
No matter whether you've got boys or girls, a combination of both or toddlers and tweens, you have likely encountered the same problems: post play-time mess. It's not just about the toys, either: how can you keep your kids' knick-knacks, books, clothes and other bits and pieces tidy, or at least tucked out of sight? Here are our tips on storing your kids' stuff, along with our storage solution ideas for children's bedrooms and playrooms. 
1. Box shelves 
Box shelves are a versatile choice: you can fill them with books, toys and trinkets. Plus, displayed altogether and framed by the boxes, these items can look pretty nice. Or you can bring in woven baskets or canvas boxes, placing them within the box shelves, for a neater look.  
The Archie Bookshelf comes with box shelves on one side, and enclosed storage (with doors) on the other. The advantage of this piece is that it's multi-purpose, giving you a range of storage options in the one handy product. 
2. Bookcases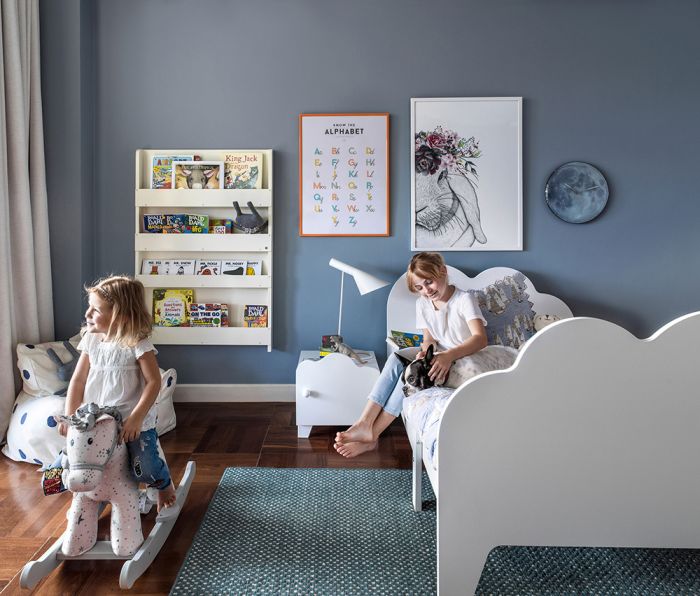 Is your child a bookworm? Bookcases large and small are a traditional and lovely way of displaying your kids' books. Angled shelves look particularly good, and they make it easy for your kids to access their books: they can see the front cover of each of their books, and it's easy for little fingers to pull them off the shelves, rather than having to pry them out from amongst other books. 
Tidy Books has a range of bookcase options in this format, and you can choose from ones that hang on the wall (like the Bunk Buddy) to the wall-leaning Bookcase. The Tipi Bookcase by BLN Design is a stylish choice – and one that would work as well in an adult's space as it would in a child's. 
If you have lots of children's books, try stacking them instead. The Noah Storage Unit is a useful option here. 
3. Boxes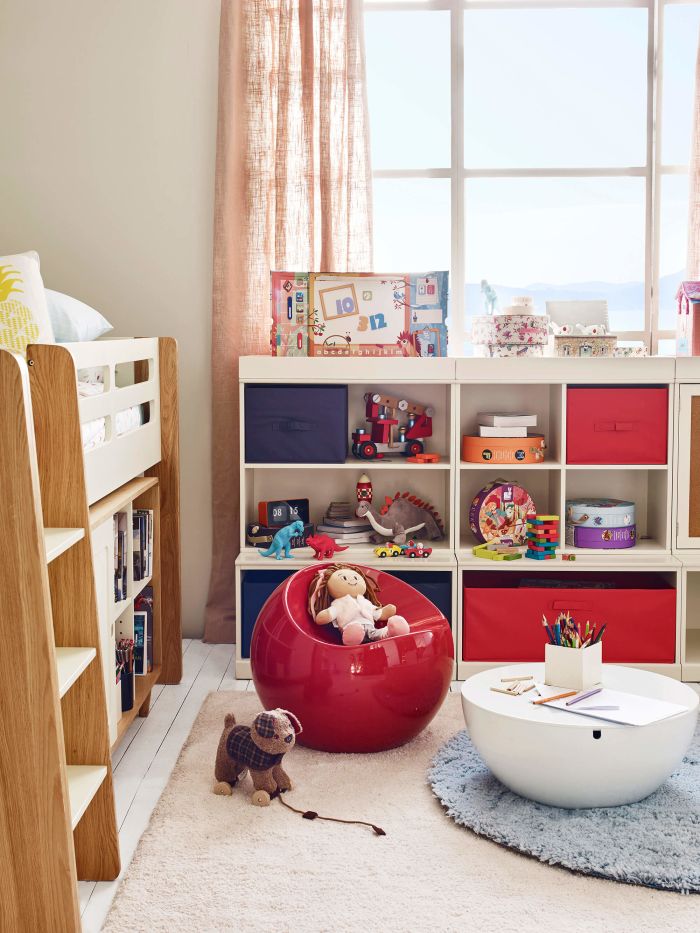 Boxes are another versatile storage options for kids' rooms. They can come in wood or rattan, or with canvas covers over a metal frame, in powder-coated metal or in melamine, and in pretty colours and patterns which make these as much decorative pieces as much as they are practical storage solutions. 
Buy a few storage boxes with lids for your child's room and you'll find you can probably stack them, turning their surfaces into display shelving, and changing the configuration of your stack for a fresh look. 
Another advantage of boxes is that you can chuck Duplo, Lego, plastic dolls, games, books and more in here without having to worry about making your stash look pretty – it's all tucked away out of sight, after all.
For a lovely wooden option, try the Tidy Books Sorting Box in Pale Grey with Lid. A fun, no-fuss alternative is the open-topped Canvas Box, which comes in three different sizes, and in navy or red. 
4. Under-bed storage
Also keeping toys and trinkets, bedding and out-of-season clothing out of sight in kids' rooms are under-bed storage solutions. Trundle drawers are designed to fit neatly in the empty space under your child's bed, helping you make use of empty space while keeping play areas uncluttered. 
As an alternative to trundle drawers, you could go for slim boxes on casters, or plastic containers. Make sure you measure the height of this under-bed space before you buy, though!
The kids' under-bed storage options available at Indigo Living include the Hoppekids Luna Trundle Drawer, the Premium Underbed Drawer, and the Cloud Underbed Drawer. 
5. Chest of drawers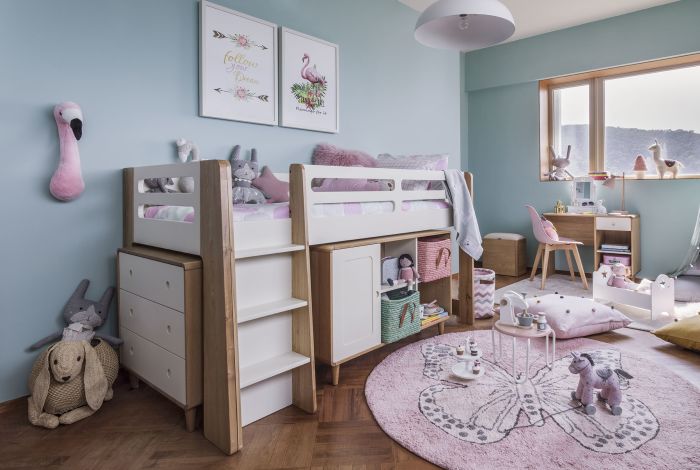 A chest of drawers is not only a practical place to store your child's clothes, but you can also use it as an all-in-one storage solution, separating toys, books, bedding, clothes, etc., into different drawers. 
For nurseries, it's helpful to have a chest of drawers with multiple drawers – this gives you space for nappies, baby clothes, blankets, and more. Look at the Seven Drawer Chest in White, or the Stokke Home Dresser, which comes with accessories that make this a change table and storage facility in one. For older kids, look at three-drawer options like the Archie Chest of Drawers, or the Miller Junior Chest of Drawers; both are clean-lined and contemporary, allowing them to fit easily in any style of home.
6. Wardrobes
Wardrobes are ideal for children's clothes – they are less useful for kids' toys and bric-a-brac. They are ideal for kids' dresses, shirts and jackets; those items that you want to keep crumple-free. 
Built-in wardrobes are one option, and one that you can tailor to your style, room size and layout. You may prefer, however, to buy a freestanding wardrobe – especially if you live in a rental property. 
The Archie Wardrobe is a fun, fresh contemporary option and it comes in large and small variations. If you're after something versatile and simple enough to work in any space, Indigo Living's White Two Door Wardrobe is an easy choice.