Beautiful Living
Oct 29, 2019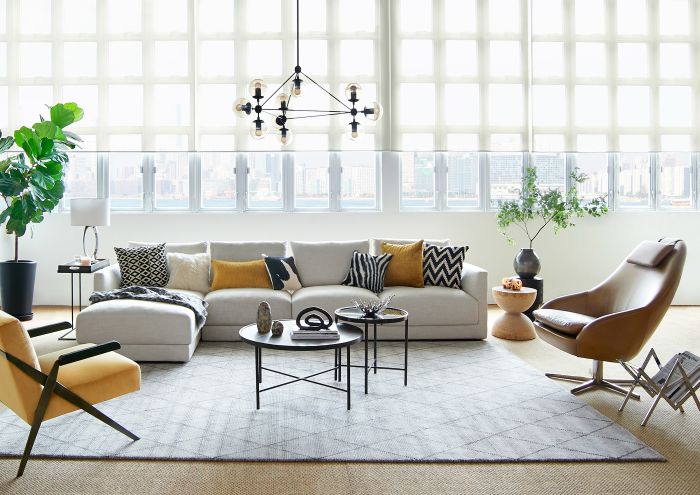 Love pattern? Here's how to use it in your home
Graphic patterns are hot, hot, hot, and it's easy to see why. "Pattern adds vibrance and character to a space," says Samantha Foaden, Interior Stylist at Indigo Living. "Pattern in accessories allows you to regularly update the look and feel of your space without the huge price tag."
This season, it's all about black-and-white ethnic-inspired prints, which are at the heart of our fall/winter Tribal Zen trend. "Tribal Zen was inspired by the ethnic patterns of Africa," says Foaden. "We used a monochromatic palette with touches of Serengeti ochre and lush greens."
But how do you make this trend work for you, in a way that feels chic rather than overpowering – especially if you're mixing motifs?
Start slowly
If you're new to working with pattern, go gently and see how you like living with it. "Test the waters first by introducing splashes of pattern on smaller items such as cushions or vases. This gives you the flexibility to add more pattern should you feel comfortable, or to remove it altogether if you don't," says Foaden.
Go muted
Foaden also points out that pattern can date quickly. "So I'd avoid using it on tiles or large, expensive pieces of furniture or other features [like wallpaper]." Instead, keep your backdrop muted, and "go wild with pattern on cushions, throws, armchairs, ottomans bath linens and bath accessories."
This approach works well with the home accessories in the Tribal Zen trend. "It creates a bold yet understated look," says Foaden.
You can go with the mustard yellows and earthy ochres of the Tribal Zen palette, paired with cream and elements of wood, or you can stick to low-key, lovely shades of blush and soft grey.
Colour code
If you're into colour, by all means, pair it with pattern. "This adds vibrancy and character to your patterns," says Foaden.
One way to make this look work is to picking patterns that have several colours you like in them, and then pulling these tones out and echoing them elsewhere in your interiors.
Choose your patterns wisely – and scale them
One option is to pick three patterns you like, choose three different scales, and keep the rest of your space pattern-free. This look works beautifully no matter whether you have very neutral interiors or you have used blocks of bright colour.
Another option is to choose one pattern only and repeat it. "I would suggest you avoid mixing too many bold, coloured patterns together that end up clashing or fighting for attention. Place a patterned element next to a solid or muted colour to create balance and an easy-on-the-eye setting," says Foaden.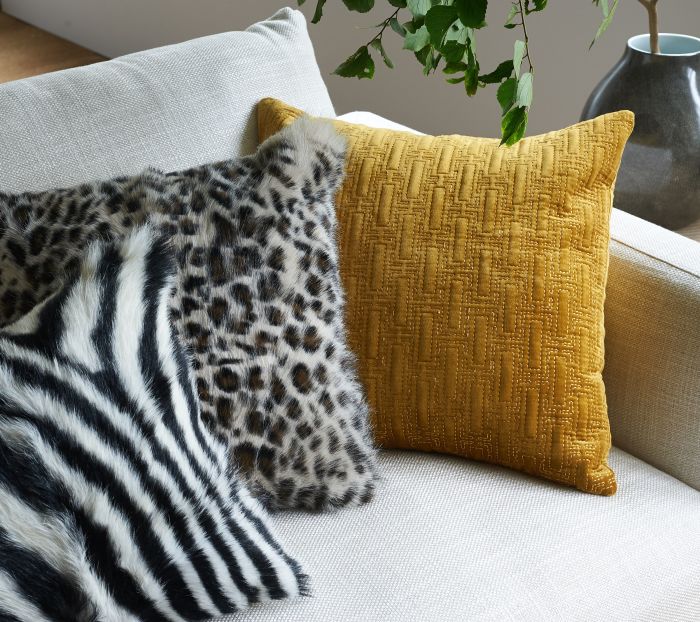 Go large
Don't be afraid to go for oversized patterns. If you want to start small, simply apply a large-scale pattern to cushions. If you're feeling daring, apply a big, bold print to walls via wallpaper. Be warned, however, that, as Foaden points out, patterns can date. Wallpaper is not as easy to change as cushions are!
Pattern and fabrics
If you're mixing and matching patterns, don't go overboard on fabrics. "I'd be cautious here," says Foaden. "Put extra thought into your selections to avoid choosing patterns and fabrics that clash."
Don't go for heavily textured fabrics if you're introducing lots of pattern. You want your décor elements to complement each other rather than clash.
Location, location
As this is your home, you'll have to live with the patterns you choose every day. So for starters, you need to pick prints that won't give you a headache! Additionally, though, it's important to consider which room you're applying them to.
If it's your living room, "you can be a little more daring," says Foaden. This is the room you might show to the outside world, after all.
Of course, exactly how daring you can be in this space depends on how you use it. Do you use your living room solely for entertaining, or do you like to relax and unwind here?
If your living room and/or dining room is about entertaining, you could try going wild with a whole mix of different motifs, grounding these patterns by sticking to two (preferably neutral) colours. Grey and white, or blue and white, for example. Or pick two to three patterns and play with them in harmonious colours: Tribal Zen's black, white, ochre and mustard, for example, or blush, mint green and white.
Or start with a patterned rug as your base and top it with sofas and armchairs in a simple block colour. Or dress up your windows with richly patterned curtains; this works particularly well if you have high ceilings and you go for thick linen or silk curtains that stretch all the way to the floor. Alternatively, clad all your living room walls in a printed wallpaper you love. Go nuts and decorate all four walls if you're going to go this route – because a patterned feature wall can create the impression that you're fence-sitting. Just bear in mind that, as Foaden argues, pattern can date quickly.
If you use your living room as a chill space, then you may want to go easy on the pattern. Printed cushions are, as always, an easy solution. Or go for a muted motif underfoot: the Jacana Rug is a lovely choice that brings print home while keeping things low-key, and it comes in Azure or Silver.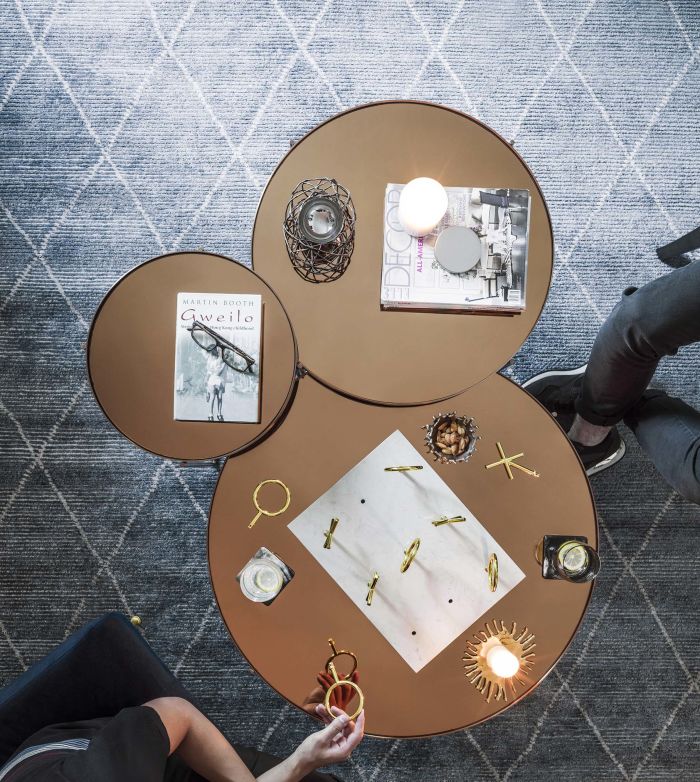 The same goes for the bedroom: this is a space in which to relax, so, unless you really love prints, go easy here. Choose your main pattern, then bring in two or three other motifs – but use these secondary patterns sparingly. And again, choose two to three complementary hues, preferably restful, muted tones, and play away.
Indeed, 'play' is the operative word when it comes to pattern: it's all about being experimental with motifs you love, giving your space a bit of personality, and, above all, having fun.