Beautiful Living
Aug 16, 2019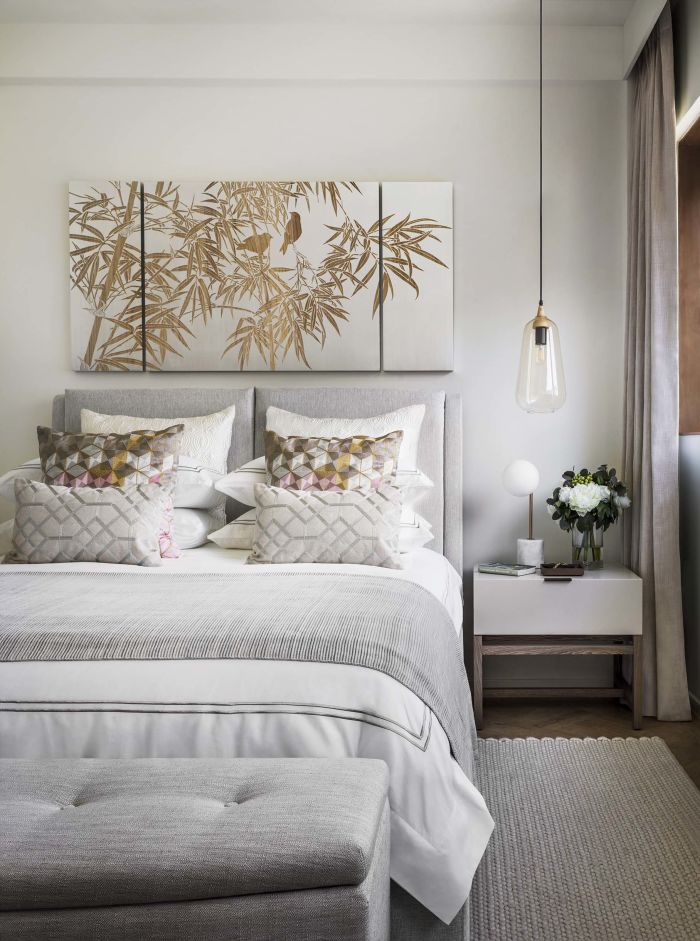 Everything You Need to Know about Bedside Tables
Bedside tables don't get a lot of attention in the context of furnishing and decorating our homes, and yet, they serve several important roles.
One: a bedside table provides a surface on which to rest your belongings while you sleep. This might be where you put your smartphone, your book or Kindle, that notepad and pen if you like to journal or make notes before you go to sleep or when you wake up (or if you can't sleep), and a jug of water. It's also where you would place your reading lamp.
Two: a bedside table or nightstand can also be another storage facility if it has a shelf or drawers. And three: a bedside table – or two, if you have space for more than one – serves a visual purpose as well. It helps to ground your bed in your bedroom, preventing the space from feeling floaty and disconnected.
Choosing the right bedside tables is the next step. Here, we'll walk you through what to keep in mind when you're shopping for these trusty bedroom sidekicks.
Size matters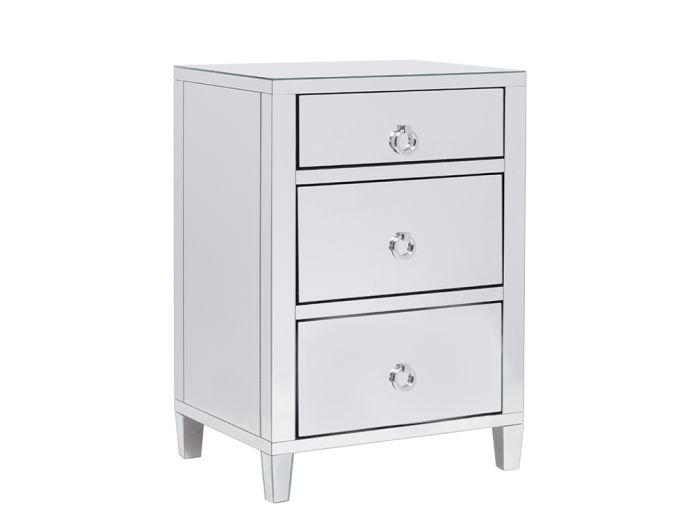 "The size of the bedside table you choose is important," says Juhi Rastogi, Buying Coordinator at Indigo Living. "You should consider this in the context of how much room space you have. If you have a large room with lot of space on both sides of the bed, we recommend getting two larger bedside tables. If it's a small room with large bed, then having no bedside tables at all may be appropriate."
At Indigo Living, you can find nightstands as slim as 35cm (13.8 inches) wide (the Pedder Side Table, for example), and as wide as 60cm (23.5 inches, the Lincoln Bedside Table). How wide you can go depends on how much space you have – and also how many items you need to keep on top, says Rastogi.
How high, how deep?
As well as considering how big a bedside table is before buying it, you should also look at height and depth. "It should be easy to reach when you're relaxing in bed," says Rastogi.
The height of your bedside table should be in line with the height of the top of your bed's mattress, says Rastogi, "or slightly higher." At Indigo Living, bedside tables range in height from 43 to 66cm (17 to 26 inches).
As for depth, don't go for anything deeper than 60cm (23.5 inches), or your bedside table will look out of proportion with the rest of your furniture – and it will be awkward to get out of bed without bumping into it.
Space it right
It's also worth considering the distance between your bed and your side table. Ideally, says Rastogi, "your bedside table should be easily accessible when you're reaching your arm out from the bed. Place your bedside table in a way that will prevent you from bumping your head on it if you move around while you sleep."
If possible, however, you don't want your bed and bedside table touching. It creates the feeling that the room is cramped: a little space between these two pieces of furniture, meanwhile, gives the impression of more space, and of calm, harmony and balance.
Indeed, balance is the key word here. You don't want too much space, either: this can make a room look empty, and your furniture look out of proportion. As a rule of thumb, go for 7.5cm (3 inches) between your bed and your bedside table.
One or two?
Do you go for one or two nightstands? As Rastogi has pointed out, if you have space for two bedside tables, go for two. "It gives a consistent, balanced look."
They don't need to match, though: "Placing two non-matching bedside tables on either side of your bed lends a liberal aesthetic and a relaxed feel to the space," says Rastogi.
To create a sense of coherence with mismatched bedside tables, place matching lamps on top of them. Or go for bedside tables in the same colour and/or material, even if their shapes and styles are different. Of course, if you feel more comfortable with matching bedside tables, stick with this. It will certainly create a more uniform look.
Another option would be to go for one bedside table, and a chest of drawers at the other end of the room facing the bed, or a bench or ottoman at the end of the bed, says Rastogi, who adds that this works particularly well in a guest room.
Drawers or no drawers?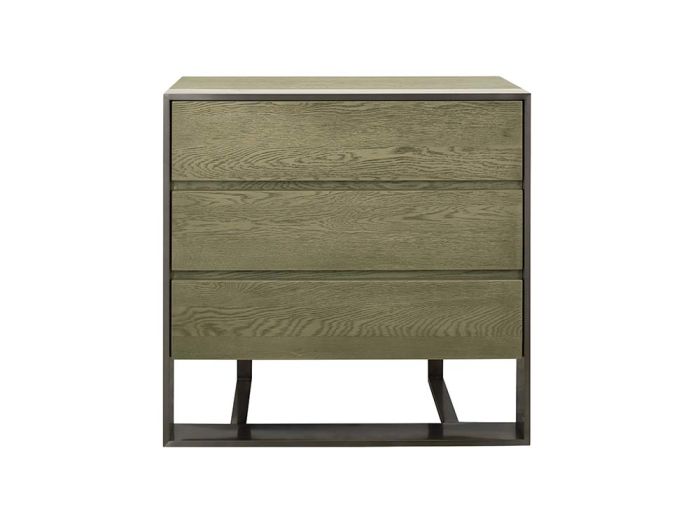 Some bedside tables come with drawers, some come without. Others come with a combination of both, and what you choose really depends on your storage needs. If you like to keep lots of things within easy reach of your bed, go for a bedside table with at least one drawer. If you're messier, drawers have the benefit of keeping mess out of sight, too.
Rastogi suggests a combination bedside table: one with open shelf space and drawer(s). "This creates storage options for items in a variety of sizes."
Style guidelines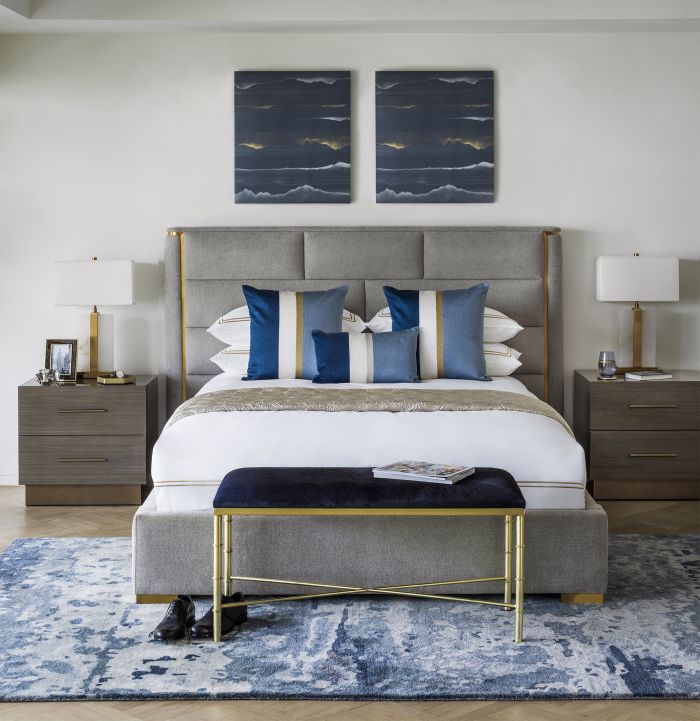 Now that you know how tall, short, wide and deep to go, and whether you're going for one or two, it's time to consider style. The size of your bed will, to some extent, determine the style of your nightstands.
If you have a huge king-sized bed, for example, small, delicate nightstands will look out of place. At the same time, though, if your bed is quite chunky with a heavy frame, you may wish to go for bedside tables that lighten up the space somewhat. White bedside tables could work well here, or a single-legged table rather than something with four legs. A bedside table without drawers may also help lift the space in this case.
If you have a double bed, meanwhile, you may want to avoid bedside tables that are really wide, with multiple drawers, as these can look too heavy.
Bedside tables don't have to match your bed, either. Of course, having bedside tables in the same colour palette or material as your bed will give your room a sense of consistency, but you could play with opposites. Try juxtaposing an ornate bed-frame with linear or mid-century modern-style nightstands, or place round bedside tables next to a very angular bed.
As for decorating the surface of your bedside table, "Apply the rule of three," says Rastogi. "Three items, that is. For example, a lamp, a trinket tray and a small plant."