Design Inspiration
Apr 23, 2019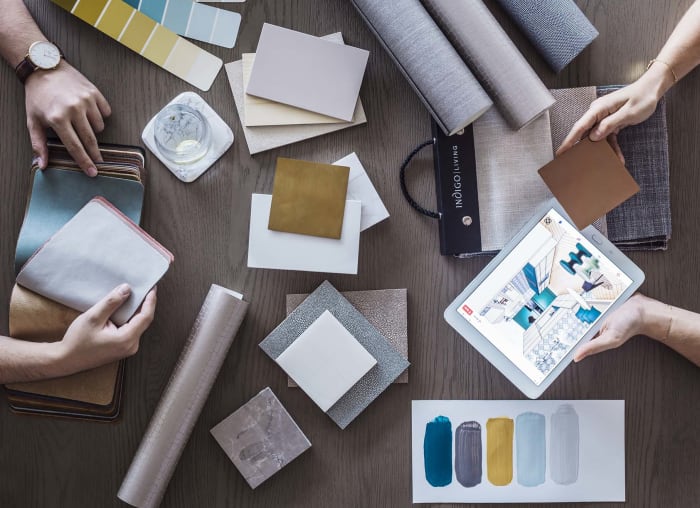 How to Pick Furniture to Style a Small Living Room
Ever bought a piece of furniture you were really excited about, only to get home and find it didn't fit with everything else you owned? It's a common problem, says Kim Leong, senior interior designer with Indigo Living's Design Studio. "Often our clients will like an item that looks amazing individually, but when you put it together with their other pieces, they can't pull it off."
As one of Hong Kong's premium designer furniture stores, Indigo Living developed its Design Studio with problems like this in mind. Its intention was to provide a solution to their home furnishing problems; to save customers time, and to point them in the direction of contemporary sofas, dining tables, chairs and more that will genuinely work in their homes, and in their lives.
"We found more and more customers wanting help pulling together the perfect home – one that is both beautiful and functional, and one that works in their personal world," says John McLennan, co-founder and executive chairman of Indigo Living. "Time is also a limited commodity these days, and with a designer's eye and touch, a lot can be done in a very short time."
The Design Studio has a library of material samples for customers to pick from, and they can help customers measure their space and create floorplans, as well as provide moodboards and look ideas, to help them develop a home that's comfortable, beautiful and entirely cohesive.
Here, Leong – who spent seven years working in designing hotels, restaurants and more before moving to Indigo Living six years ago – gives us an insight into what to do and what not to when shopping for furniture for your home.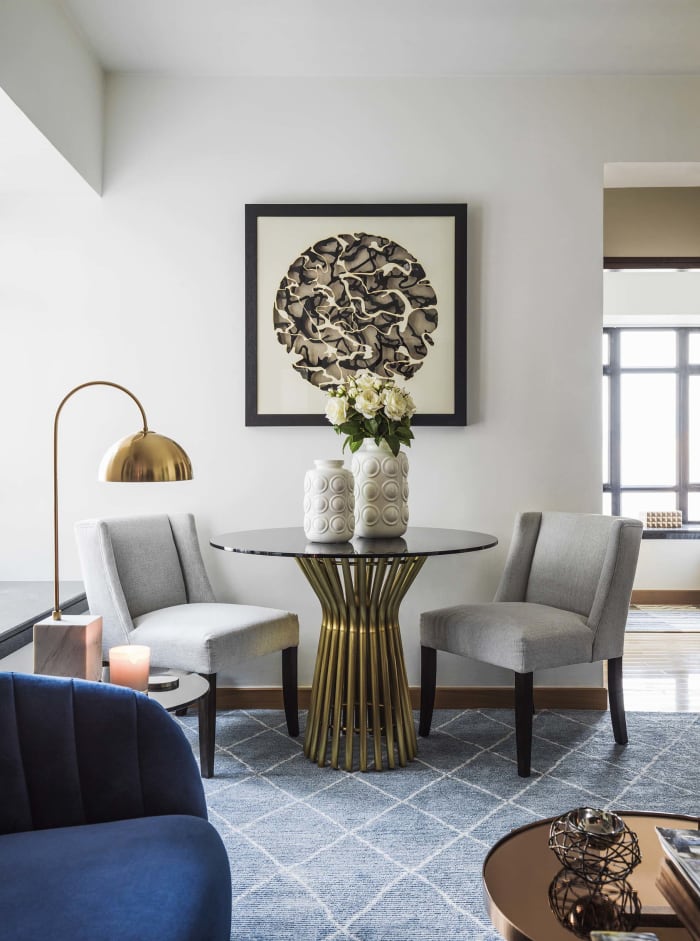 1. Measure up
Don't start shopping for home furniture without first measuring the length and width of your room (or getting Indigo Living's Design Studio to do it for you). Make sure you account for any alcoves, bay windows and other recessed spaces – keep a separate note of the dimensions of these spaces. Don't forget to measure your doorways; it's important to know before you buy that you can get that beautiful dining table through the door (and in your lift or up your stairs).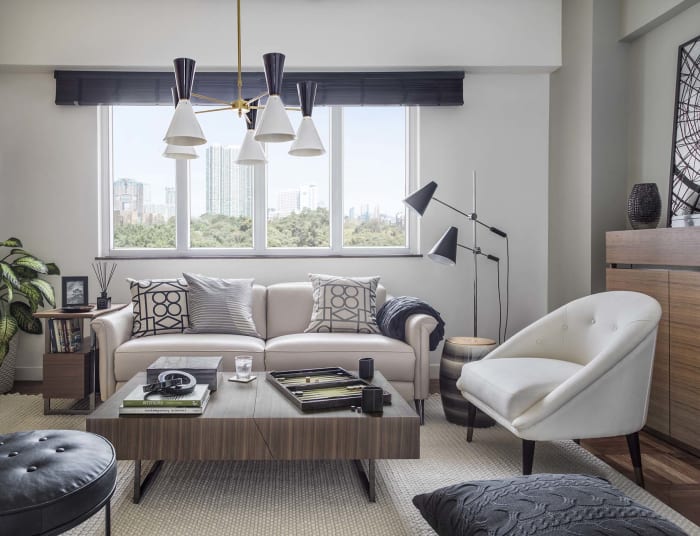 2. How will you use your space?
If you're furnishing your living room, think about the activities you and your family undertake here. Do you watch TV here? Do you read or meditate here? Do you entertain a lot? Does it need to double as a dining room?
This will affect the kind of furniture you buy: if you have pets or children, for example, you need a sturdy, hard-wearing sofa and coffee table. If you have cats that are likely to scratch your sofa, pick a sofa fabric that's less appealing for little claws, and that's more likely to withstand them. If you have young kids who often have friends over, or if you like to have friends over for a glass of red, go for stain-resistant fabrics or leathers (velvet sofas are probably not for those with cats or young children, sadly).
"Pick pieces of furniture that work with your daily lifestyle," adds Leong. "For example, if you enjoy resting your feet on an elevated surface rather while you're sitting on your sofa, consider buying an ottoman and pair it with a serving tray, rather than buying a glass-topped coffee table."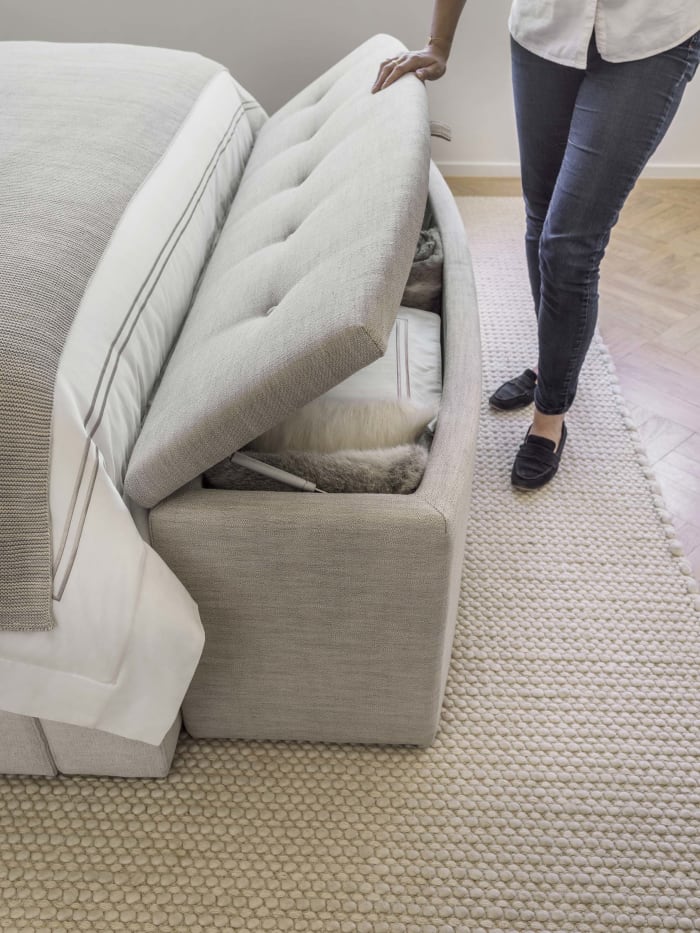 3. Maximise space by buying products that do double duty
This is particularly valuable in a small space, where you want to optimise style while making the most of space. "Look for furniture that works in at least two ways," says Leong. "Go for a coffee table that has storage underneath, or a dining table that converts to a coffee table, or a bed with built-in storage."
For small spaces, less is more, too: visually, your space will look more cohesive, and it will pack more of a punch if you incorporate one bigger sofa rather than a smaller sofa and one or two armchairs.
Keep in mind, too, that you need around 1 metre between each piece of furniture – this allows for freedom of movement, and it will give your room an open, roomy look. There's nothing worse than a room that looks overcrowded. It will clutter your mind as well as your home.
4. Pick a look - and stick to it
Another common mistake people make is bringing too many different looks into one room. Of course, if you're clever about it, you can juxtapose two looks in the one space – luxurious brass and marble details create a beautiful contrast when set against raw, industrial materials, for example. Don't take it further than this, however, or you're in for a clash that is highly likely to create visual chaos.
The same goes for colour and pattern: don't go overboard. Opt for two or three colours – one neutral base colour and one to two accent colours, or several shades within the same colour family – and two to three patterns.
"Create a furniture board and put all the pieces you want to incorporate together visually before you buy anything," advises Leong.
She and the rest of the talented Design Studio team can help you with furniture boards, as well as any other design and decorating concerns you have. They will provide professional assistance and tips while working within your budget. Find out more about how the Design Studio can help you create the perfect home by visiting one of Indigo Living's stores, or contact our Design Studio directly on 25803266 or designconsultant@indigo-living.com.