Beautiful Living
Aug 16, 2019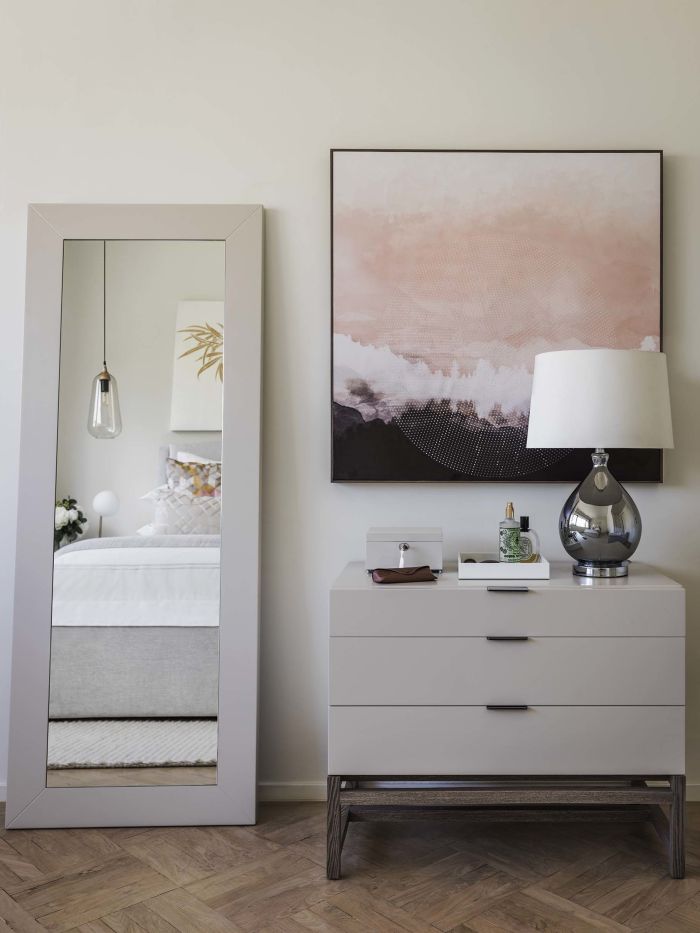 How to choose the perfect chest of drawers for your bedroom
Add the perfect finishing touch to your bedroom with a Chest of Drawers – not only will it look good, but it will also give your bedroom another storage solution.
Most chests of drawers sit at a different height to beds, bedside tables, vanities and wardrobes, giving this most personal of spaces another layer height-wise and adding visual depth. Plus a chest of drawers will help ground your bed in the room visually – especially important if you don't have room beside your bed for bedside tables. In addition, a chest of drawers is another surface on which to place your belongings (arrange them beautifully and you've got an instant style statement).
In terms of storage, a chest of drawers is a great place to put underwear, socks, T-shirts and other items that don't need to hang on hangers (including extra bed linens and towels in harder-to-reach bottom drawers).
Before we get started, though, it's worth understanding the difference between a chest of drawers and a dresser. Both serve similar purposes, but a dresser tends to have mirror attached to its top surface, and therefore tends to work best in bedrooms, whereas a low-lying chest of drawers could function as a storage space for table linens and cutlery in a dining room, or for other belongings, in a living room.
But how do you choose the right one for your space, and specifically for your bedroom? Find out with the help of our tips below….
Tip #1: Measurements
There's no one perfect size for a chest of drawers, but the most common width is around 96cm (38 inches), with some extending as far as 116cm (46 inches). Drawers can also range in height from 7.5cm (3 inches) to 30cm (12 inches) each. Make sure your drawers are at least 40cm (16 inches) deep, and up to around 55cm (22 inches) – otherwise you won't be able to store much in them! This is especially important if you're looking to store jumpers or bed linens here.
If your bedroom is small, you might want to go for a tall, slim chest of drawers like the Amanda Five Drawer Chest or the Cardosa Five Drawer Chest – this way, you're maximising on storage space, while not taking up a lot of floor space. Whereas a low chest of drawers will work well in a child's bedroom, because it will allow your child to reach the top with ease.
Tip #2: Number of drawers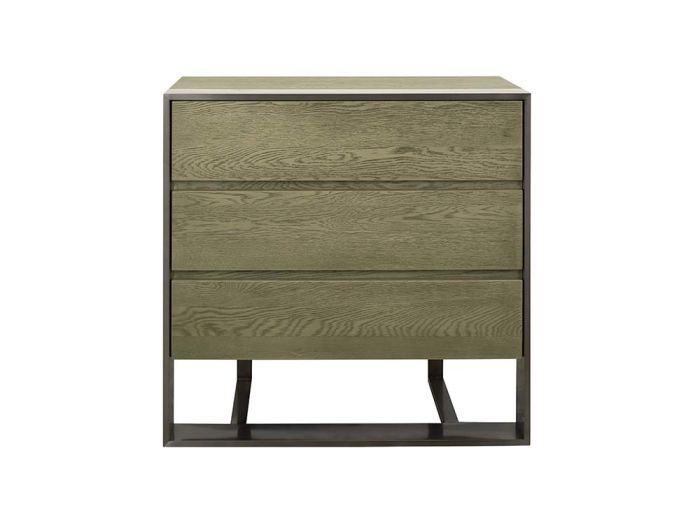 How many drawers should you go for? It really depends on your storage needs, and the amount of space you have. If you have lots of space in your bedroom, you may want to go for a wide, low-lying chest of drawers with six drawers split into two columns, like the Chloe Dresser - Six Drawer.
The most common format, though, is one column of drawers, and between four and six drawers in total. Odd numbers of drawers do tend to look more striking than even numbers, and many of the chests of drawers on Indigo Living come in a five-drawer format.
Tip #3: Placement
Think about where you're going to place your chest of drawers before you buy it: will it sit directly opposite your bed? Or in a corner of the room? This will determine how deep and wide you can go, because you will need to leave enough space to walk around it (and to be able to fully open each drawer without hitting another piece of furniture, like the bed). Allow at least 60cm (2 feet) between your bed and your chest of drawers.
Tip #4: Style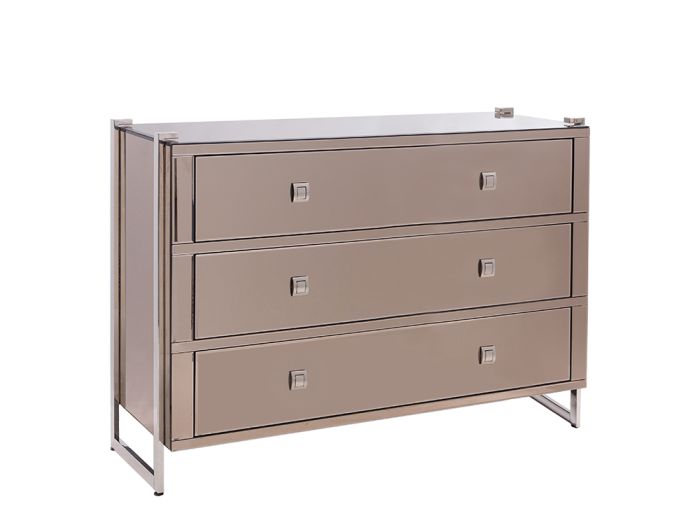 Do you go for something old-fashioned or modern? Something in heavy, solid wood or something in a light, white veneer? It depends on the style of the rest of your room – and the look you want to create here.
A raw, grainy wood chest of drawers will create a rustic look that goes well with industrial finishes like concrete, or with breezy white furniture. Look to something like the Durham Single Dresser or the Cardosa Five Chest Drawer. These would also look good in a kid's room if you don't want to go for a chest of drawers that's been specifically designed for kids. Glossy veneers, meanwhile, will give a polished, urbane feel. Try the Capri Chest of Drawers.
If it's glamour you're after, try the Formal Three Drawer Chest from Tracy Boyd, the Harlow Three Drawer Chest or the Ava Three Drawer Chest. And if you like a dark, masculine look, try the Carter Chest of Drawers or the Lincoln Chest of Drawers.
If you're feeling bold, you could mix and match styles in your bedroom: a simple, Zen-like white bed would look great with a mirrored chest of drawers, or an ornate iron bed frame could look good with a rustic chest of drawers.
Equally, though, you can stick to one look and it will still be beautiful. Keeping your furniture contemporary and clean-lined, in simple, neutral shades can be very effective.