Beautiful Living
Apr 04, 2019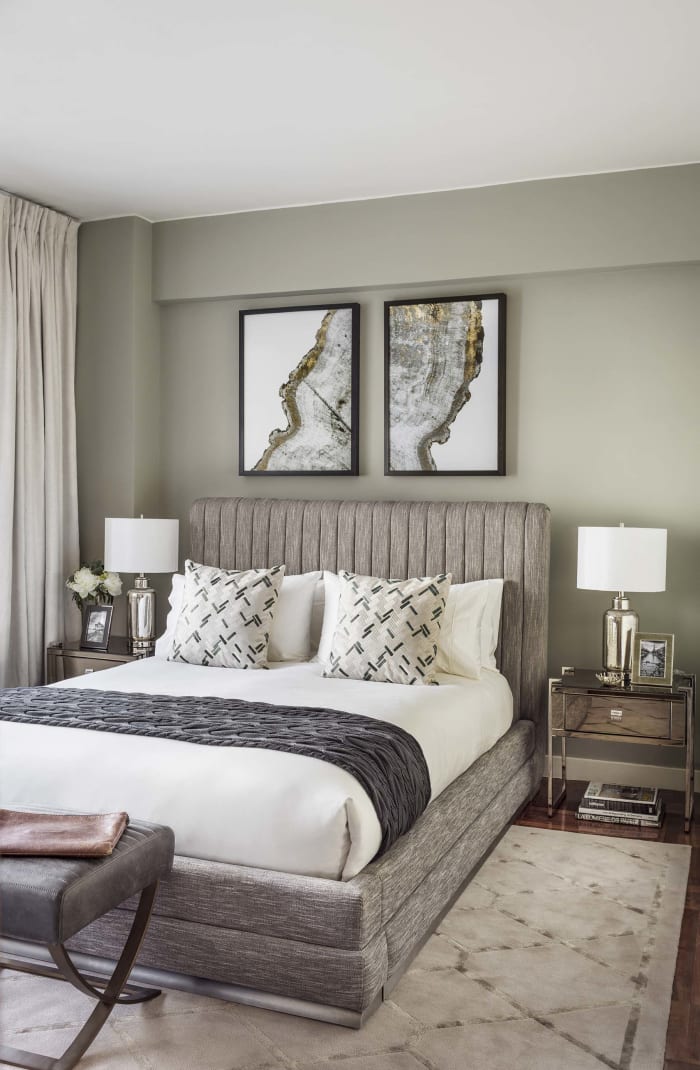 Your guide to buying the best mattress for the way you sleep
We spend a third of our lives sleeping, says Kate Bridle, sleep physiologist and founder of Sleep HQ, a sleep consulting service based in Hong Kong. And with good reason: "Sleep is when all of our biological systems re-calibrate, when our tissues repair, when our hormones are regulated and when our body and brain is cleared of the toxins we build up during the daytime … When we have poor sleep quality over long periods, our biological systems do not function optimally, and our immune system is significantly compromised, making good health, both physically and mentally, much harder to maintain."
The mattress you sleep on can play an important part in getting good quality sleep – and therefore in keeping you healthy and happy. "There is evidence to show that a new mattress can improve sleep quality, as ones that are older than around 10 years old can lack support and increase the likeliness of discomfort, pain and therefore broken sleep," says Bridle.
Here, Bridle, osteopath Jonine Nash, who works at Central Healing in Hong Kong, and Leslie Lee, one of Indigo Living's in-house experts on beds and bedding, give you some pointers on selecting the best mattress for you.
The truth about firm mattresses
Is a hard mattress really better for you? From the point of view of quality sleep, Bridle says "there is currently no scientific evidence to show that one type of mattress is better than another."
Lee, who spent 12 years at Indigo Living advising customers on beds, mattresses and much more before moving to the corporate side of the business, agrees.
"There's some truth to the idea that firm mattresses are better for you, but it's not always the case. Instead, your body weight should be evenly distributed on your mattress' heavier points so that it maintains your natural posture and keeps you comfortable. If your mattress is too firm, its coils will spring back up and the mattress won't follow your body shape. This is what will cause muscle and body pain."
The best mattress for your favourite sleep position
Are you a side-sleeper, a back- or a front-sleeper? The way you sleep can be a factor in determining which mattress is best for your health. If you sleep on your back, consider a medium-firm mattress: it offers considerable ergonomic support without being too rigid.
Indeed, for spinal health and alignment – whether or not you're a back sleeper – osteopath Nash recommends "A medium-firm sprung mattress, with a pillow topper for added softness." Indigo Living's medium mattress is a good option.
Meanwhile, if you sleep on your stomach, consider a firm mattress with foam, pocket springs or one that's air-filled. This may keep the front of your body aligned and fully supported. Try Indigo Living's firm mattress, or its extra firm mattress, which use a mix of layers of memory foam and individual pocket springs.
If you're a side-sleeper, the current thinking is that a softer mattress may be able to adapt to the contours of your body better than a firmer mattress.
The best mattress for toss-and-turners
Do you toss and turn? If so, buying a mattress that provides the best support is even more important, says Lee. "You need to buy a mattress that fits your body. Don't just buy a mattress based on the price. A mattress will last five to eight years, therefore it's worth investing in the right one so you get good quality sleep."
A medium-firm mattress may provide the best support for your body as you move; particularly one with a combination of springs and foam, like Indigo Living's medium mattress.
The skinny on pocket springs and memory foam
Pocket-sprung mattresses are filled with springs that move individually, which sets them apart from open-coil mattresses, where the springs all move together. They tend to be more buoyant than memory foam-based mattresses.
Memory foam is made using polyurethane, and it was first developed by NASA in the 1970s as seat cushioning and crash protection for astronauts, but it proved more beneficial in the bedroom than in space. It offers more motion isolation than pocket springs, providing the best support where it's needed, and less where it's not.
Memory foam is also helpful, says Bridle, "in reducing the amount of disturbance you experience from your bed partner."
For couples with different sleep habits and different ergonomic needs, a combination of both springs and foam is often recommended. Indigo Living's mattresses all combine memory foam and inner springs.
An alternative for couples with different sleep patterns is to "have two separate mattresses with a connecting system that joins them, if space allows," says Bridle. "A major contributor to poor sleep is disturbance from your bed partner, so it is worth bearing this in mind, especially if your partner is a restless sleeper."
The benefits of buying a mattress protector
Aside from protecting mattresses from unexpected accidents or spillages, mattress protectors can help extend the life of your mattress by preventing dust, mould, bacteria and allergens from getting in.
Indigo Living offers mattress protectors for double beds, queen beds and king beds. Made of quilted cotton, they're breathable and super-comfy.
The benefits of buying a mattress topper
Mattress toppers can be used as an extra layer of bedding, or to increase or decrease how firm your mattress feels as you sleep. By acting as a barrier between you and your mattress, they can also help keep your mattress in the best condition; keeping it clean, and prevent sagging and indentations.
Memory foam mattress toppers will provide an extra layer of support on top of your mattress, while a cotton or feather topper will create a floatier feeling and a sense of softness. A cotton or feather topper won't absorb much body heat, so it is more likely to keep you cool through humid Hong Kong nights.
Plus, if your mattress is on the old side, or if it's too hard or you can feel the metal coils inside it, a mattress topper can act as a barrier and a layer of comfort. Indigo Living offers a feather and duck down mattress topper that's delightfully light yet plush.
Measuring up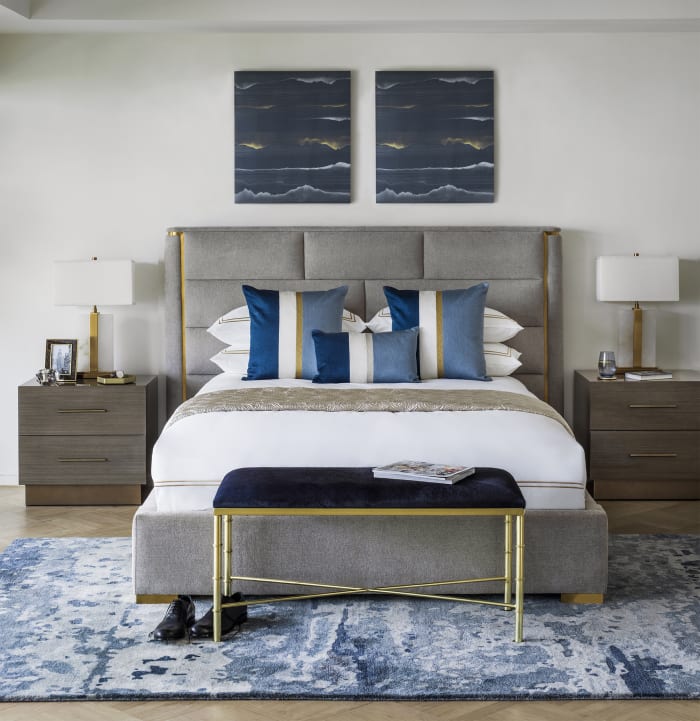 While many stores say they stock standard-sized king, queen and double beds and mattresses, says Lee, this may not be the case in reality. "There are lots of different size standards," he says. "Always measure the mattress and bed you want to make sure the two fit together."
Advice that's even more important in Hong Kong apartment buildings, where lifts aren't always big enough to fit the mattress you select. "Make sure you measure your bed and mattress to make sure they fit in your lift or can go up your building's staircase."
And of course, try before you buy, says Bridle: "It's important to test a mattress and at the very least spend a good 5 to 10 minutes testing it out in the showroom."